YouTube's Plans for 2023
YouTube's priorities for 2023 revolve around supporting creators and artists on its platform. The company invests in new features and AI to enhance storytelling and production value for creators across different formats.
Giving creators more resources to earn a living on the network is one of YouTube's main priorities for 2023. This includes developing its paid digital product offerings, investing in shopping, and growing its subscription business. Almost six million viewers paid for YouTube channel memberships in December 2022, a 20% increase from the prior year, demonstrating the effectiveness of the company's efforts.
YouTube also values creator feedback and considers it crucial to developing its products. Mohan plans to meet with more creators to hear how he can support them. YouTube has already acted on this feedback by broadening accessibility for people who are deaf or hard of hearing. The company now provides automatic captions in more languages thanks to long-term investments in machine learning.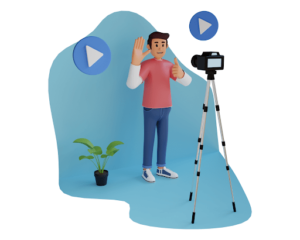 Additionally, YouTube is spending money on features and experiences to help it remain a hub for users and creators in the long run. The company emphasizes streaming and linked TV more, unleashing new creative potential and opening up more format-specific creative space. Thanks to YouTube Shorts, creators have a wider audience, which receives an average of over 50 billion daily views. Last year, the number of channels regularly uploaded to Shorts increased by over 80%. With new tools in YouTube Studio, the firm is also making it more straightforward for producers to promote their podcasts on the site. Thanks to RSS integration, podcasters will have another opportunity to post their episodes to YouTube later this year, giving users more listening alternatives.
Lastly, YouTube explores AI's generative capabilities to enhance storytelling and raise production value. With AI's generative capabilities, creators can expand their storytelling and production value. YouTube is taking the time to develop these features with thoughtful guardrails and plans to roll out tools for creators and the protections to embrace this technology responsibly.
Conclusion
In conclusion, YouTube will put the needs of creators and artists first in 2023. Besides improving accessibility and revenue choices, YouTube invests in new features and artificial intelligence (AI). Viewers will surely see more creative and entertaining content due to YouTube's dedication to assisting producers and artists on its platform.